pdfFiller is not affiliated with any government organization
Get the free north carolina 2022-2023 form
Show details
Hide details
Within North Carolina 100. 0000 99. 9999 2. Total Everywhere 2. Gross Rents Subject to Apportionment 4. Signature and Title of Officer Date Corporate Phone Number Include area code PAID PREPARER USE ONLY Check here if you authorize the North Carolina Department of Revenue to discuss this return and attachments with the paid preparer below. CD-405 C-Corporation Tax Return 2022 Web 7-22 For calendar year 2022 or other tax year beginning MM-DD DOR Use Only and ending MM-DD-YY Legal Name First 35...
Get, Create, Make and Sign north carolina exempt
Get Form

eSign

Fax

Email

Add Annotation

Share
How to fill out north carolina 2022-2023 form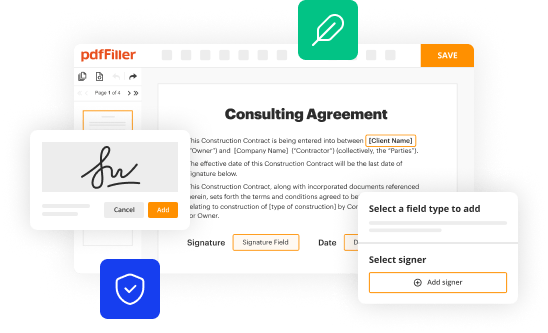 How to fill out North Carolina:
01
Obtain the necessary forms and documents required for your specific situation. This may include residency verification, proof of identification, and information regarding your income and expenses.
02
Complete the personal information section accurately and thoroughly. This includes providing your name, address, Social Security number, and any other relevant details.
03
Fill out the income section by reporting your earnings from various sources such as employment, self-employment, investments, and any other applicable income streams. Include the appropriate documentation to support your reported income.
04
Provide information about your deductions and credits. This includes deductions for expenses such as mortgage interest, student loan interest, healthcare expenses, and any other eligible deductions. Additionally, claim any tax credits you may be eligible for, such as child tax credits or education credits.
05
Review your completed form for accuracy and ensure that all required sections and attachments are included.
Who needs North Carolina:
01
Individuals or families who are residents of North Carolina and earn income within the state are required to file their tax returns with the North Carolina Department of Revenue.
02
Non-residents who earn income from North Carolina sources, such as employment or rental income, may also need to file a North Carolina tax return.
03
Individuals who have already paid income tax to North Carolina but are eligible for a refund may benefit from filing a tax return to claim their refund.
04
Self-employed individuals and small business owners who operate in North Carolina may need to file taxes to report their business income and expenses.
05
Anyone who receives income from North Carolina but resides outside of the state may have a filing requirement depending on the amount and type of income earned. It is essential to consult with a tax professional or refer to the North Carolina Department of Revenue guidelines to determine if you have a filing requirement.
This is how it works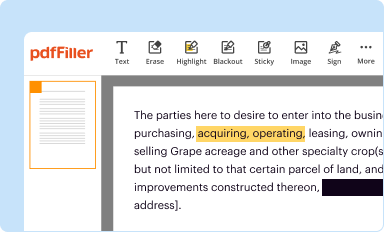 Edit your north carolina 2022-2023 form form online
Type text, complete fillable fields, insert images, highlight or blackout data for discretion, add comments, and more.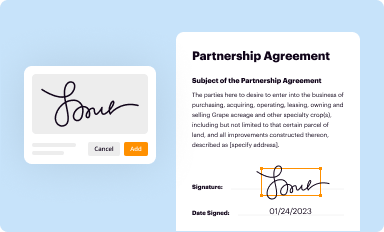 Add your legally-binding signature
Draw or type your signature, upload a signature image, or capture it with your digital camera.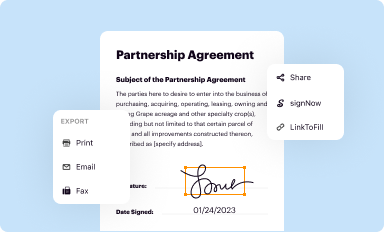 Share your form instantly
Email, fax, or share your north carolina 2022-2023 form form via URL. You can also download, print, or export forms to your preferred cloud storage service.
Editing north carolina online
Follow the steps below to take advantage of the professional PDF editor:
1
Check your account. If you don't have a profile yet, click Start Free Trial and sign up for one.
2
Upload a document. Select Add New on your Dashboard and transfer a file into the system in one of the following ways: by uploading it from your device or importing from the cloud, web, or internal mail. Then, click Start editing.
3
Edit carolina nc form. Replace text, adding objects, rearranging pages, and more. Then select the Documents tab to combine, divide, lock or unlock the file.
4
Get your file. When you find your file in the docs list, click on its name and choose how you want to save it. To get the PDF, you can save it, send an email with it, or move it to the cloud.
Dealing with documents is always simple with pdfFiller. Try it right now
People Also Ask about north carolina
What is the North Carolina tax form called?
Who is exempt from N.C. withholding?
What is a d400 form for North Carolina?
North Carolina Tax is not the form you're looking for?
Search for another form here.
Comments and Help with carolina form
Video instructions and help with filling out and completing north carolina
Instructions and Help about nc form cd 405 instructions 2022
Laws dot-com legal forms guide form CD 405 C corporation tax return C corporations operating in the state of North Carolina use a form CD 405 to file their state taxes owed this document can be found on the website of the Department of Revenue of the state of North Carolina step one and to the fiscal year dates for which you are filing if not filing on a calendar year basis your corporations name address and tax identification number gross receipts and sales total assets per balance sheet and fill in the ovals next to all applicable statements concerning your return attached forms and relationship to another corporation step 2 compute your franchise tax owed in Section a step 3 computer corporate income tax owed in Section B as well as any refunds you may be owed step 4 document your capital stocks surplus and undivided profits in Section C step 5 document investments in North Carolina tangible property in Section D, and it's appraised value in section e step 6 sections F requires you to answer miscellaneous questions step seven sections G and H concern your federal taxable income step eight section I concerns donations made step nine sections J is only for those who are filing an amended return to explain all changes step 10 documents your balance sheet per books in Section L step 11 document non-apportionable income in Section M step 12 compute your apportionment factor in section o step 13 an officer should sign and date the bottom of the second page additionally include your corporate telephone number step 14 if a paid preparer has completed this form they should sign this form and provide an identification number mail the completed return to the address given to watch more videos please make sure to visit laws dot-com
FAQ
What is north carolina?

North Carolina is a state located in the southeastern region of the United States. It is bordered by South Carolina, Georgia, Tennessee, and Virginia. The state has a population of more than 10 million and is the 9th most populous state in the country. North Carolina is known for its beautiful beaches and mountains, and is home to a variety of cultural attractions, including the Biltmore Estate and the Wright Brothers National Memorial.

When is the deadline to file north carolina in 2023?

The deadline to file taxes in North Carolina for the 2023 tax year is April 15, 2024.

What is the penalty for the late filing of north carolina?

The penalty for the late filing of North Carolina taxes is 5% of the unpaid tax for each month or part of the month that the return is late, up to 25% of the unpaid tax. If the return is more than 60 days late, there is an additional penalty of $50 or the balance of the tax due, whichever is less.

Who is required to file north carolina?

North Carolina residents are generally required to file state income tax returns if they meet certain income thresholds or have any state tax liability. Additionally, individuals who have earned income from North Carolina sources, even if they are not residents, may also be required to file a North Carolina state tax return. It is recommended to consult the official North Carolina Department of Revenue or a tax professional for accurate and specific information regarding filing requirements.

How to fill out north carolina?

To provide a detailed answer, we need to know what specific form or document you are referring to when you mention "filling out North Carolina." However, if you are referring to general steps for filing paperwork or completing forms in the state of North Carolina, the following steps may help: 1. Determine the purpose of the document: Understand what type of form or document you need to fill out and why. Identify the specific form name or number as well. 2. Review the instructions: Locate the form online or request a physical copy if needed. Read the instructions carefully to understand the requirements, necessary information, and any supporting documents that must be attached. 3. Gather required information: Collect all the information needed to complete the form, such as your name, address, social security number, date of birth, and any other details specific to the purpose of the form. 4. Organize supporting documents: If the form requires any supporting documents, make sure you have them ready before starting to fill out the form. These could include identification documents, residency proofs, income statements, etc. 5. Provide accurate information: Fill in the form with accurate and up-to-date information. Ensure that all the details are legible and clear. Mistakes or omissions could lead to delays or even rejection of your application. 6. Double-check for completeness: Before submitting the form, review it carefully to make sure you've answered all the questions and attached all required supporting documents, if any. 7. Sign and date: If applicable, sign and date the form. Some forms may require notarization or additional signatures from other parties. 8. Submit the form: Follow the instructions provided on the form or by the relevant institution to submit your completed form. This may involve mailing the form, submitting it online, or personally delivering it to a designated location. Please provide more specific information about the form or document you are referring to if you need more tailored guidance.

What is the purpose of north carolina?

North Carolina serves multiple purposes as a state. Here are some key aspects: 1. Governance: The primary purpose of North Carolina, like any other state, is to provide governance and administration to its residents. It operates its own local government, enforces laws and regulations, and ensures public services and infrastructure are managed within its jurisdiction. 2. Economic Development: North Carolina has a robust economy that includes various sectors such as agriculture, manufacturing, finance, technology, education, and tourism. The state actively promotes economic development, attracting businesses, creating jobs, and fostering innovation. 3. Education: North Carolina is home to numerous universities, colleges, and research institutions. The state's purpose includes offering quality education and promoting research and knowledge creation to nurture a skilled workforce for present and future generations. 4. Cultural Heritage: North Carolina has a rich cultural heritage, including the traditions, history, arts, music, and culinary aspects of the state. Preserving and promoting this heritage is an essential purpose, allowing residents and visitors to appreciate and engage with the state's unique cultural identity. 5. Natural Resources: The state is blessed with diverse natural resources, including forests, wildlife, scenic landscapes, and coastal areas. Preserving and managing these resources is important to ensure environmental sustainability, recreation opportunities, and tourist appeal. 6. Tourism: North Carolina is a popular tourist destination, offering attractions like the Great Smoky Mountains, the Outer Banks, vibrant cities, historical sites, and cultural events. Promoting tourism and providing tourists with enjoyable experiences is an important purpose for the state. 7. Quality of Life: Ultimately, North Carolina aims to provide a high quality of life for its residents and visitors. This includes access to education, healthcare, transportation, recreational amenities, and a safe living environment. It is important to note that the purpose of North Carolina, like any state, may vary depending on the specific priorities of its government and the needs of its residents.

What information must be reported on north carolina?

To provide a comprehensive answer, here is a list of key information that is typically reported about North Carolina: 1. Geography: The location, size, and borders of North Carolina. It is a southeastern state in the United States, bordered by South Carolina, Tennessee, Georgia, and Virginia. North Carolina covers an area of approximately 53,819 square miles. 2. Demographics: Population data, including estimates on the number of residents, population density, ethnic composition, and a breakdown by age groups and genders. 3. Capital and Major Cities: The capital city of North Carolina is Raleigh, and other major cities include Charlotte, Greensboro, Durham, and Winston-Salem. 4. Economy: Analysis of the state's economy, including its Gross Domestic Product (GDP), major industries (such as manufacturing, technology, agriculture, tourism, finance, and healthcare), unemployment rate, and average income levels. 5. Government and Politics: Information about North Carolina's government structure, political parties, representation in the U.S. Congress, and recent political developments. 6. Education: Data related to education, such as the state's education system (K-12), public and private universities and colleges, student enrollment, graduation rates, and educational attainment levels. 7. History: Overview of significant historical events, including Native American history, colonization, the American Revolution, Civil War, and major milestones in the state's development. 8. Culture and Tourism: Details on notable cultural aspects, heritage, traditions, and popular tourist attractions. This may include information about museums, music, art, cuisine, festivals, and natural wonders. 9. Healthcare: Overview of the healthcare system in North Carolina, including the availability of healthcare facilities, major hospitals, access to healthcare services, and any significant healthcare developments. 10. Infrastructure and Transportation: Description of transportation systems like highways, railways, airports, and any ongoing infrastructure projects that impact the state's connectivity and transportation. It is important to note that this list is not exhaustive, and the specific information reported may vary depending on the purpose or context.

How do I modify my north carolina in Gmail?

In your inbox, you may use pdfFiller's add-on for Gmail to generate, modify, fill out, and eSign your carolina nc form and any other papers you receive, all without leaving the program. Install pdfFiller for Gmail from the Google Workspace Marketplace by visiting this link. Take away the need for time-consuming procedures and handle your papers and eSignatures with ease.

Can I edit north carolina tax on an iOS device?

No, you can't. With the pdfFiller app for iOS, you can edit, share, and sign north carolina c right away. At the Apple Store, you can buy and install it in a matter of seconds. The app is free, but you will need to set up an account if you want to buy a subscription or start a free trial.

How can I fill out north carolina nc on an iOS device?

Download and install the pdfFiller iOS app. Then, launch the app and log in or create an account to have access to all of the editing tools of the solution. Upload your north carolina form from your device or cloud storage to open it, or input the document URL. After filling out all of the essential areas in the document and eSigning it (if necessary), you may save it or share it with others.